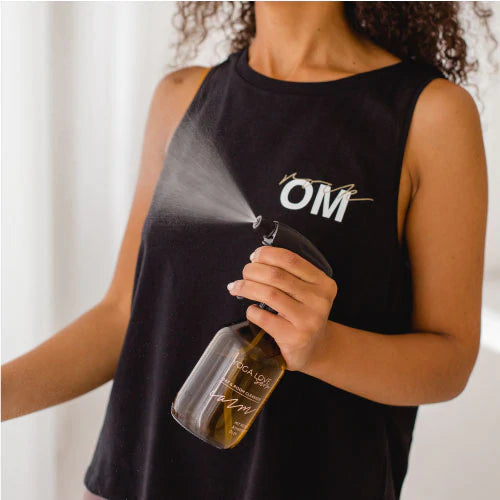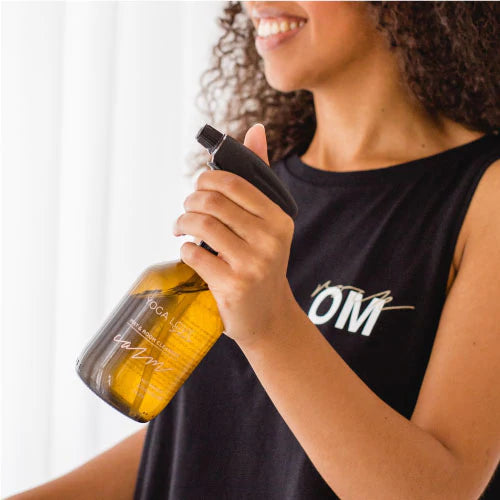 Yoga mat & room spray with pure essential oils  
With our yoga mat and room spray you can not only clean your mat thoroughly, but also refresh your home and yourself.
Pure, natural essential oils are powerful treasures that unfold their diverse effects holistically on a physical and mental level.
CALM contains the following 100% natural essential oils:
Orange, sage and lavender.
When combined, the oils not only create a wonderful scent, but also have an effect on our well-being.

ORANGE: increases well-being,
has a relaxing, mood-lifting and calming effect.

LAVENDER: Traditionally used for restlessness, anxiety, and sleep disorders.

SAGE: Sage oil is highly antibiotic and has a positive effect on the throat chakra.

The effective blend of essential oils has a calming, antiseptic and disinfecting effect.
Ingredients:
100% natural essential oils: orange, sage and lavender
plus undisguised German organic alcohol.
Free from synthetic fragrances, colors and preservatives.
Application:
Shake well before use.
Distribute the spray with a few sprays on your mat or in the room. Please allow the mat to dry thoroughly before rolling it up.
Please note:
Do not spray in eyes and do not ingest.
May cause sensitization by skin contact. Keep out of the reach of children.
Content: 300 ml
Violett- & Braunglasflasche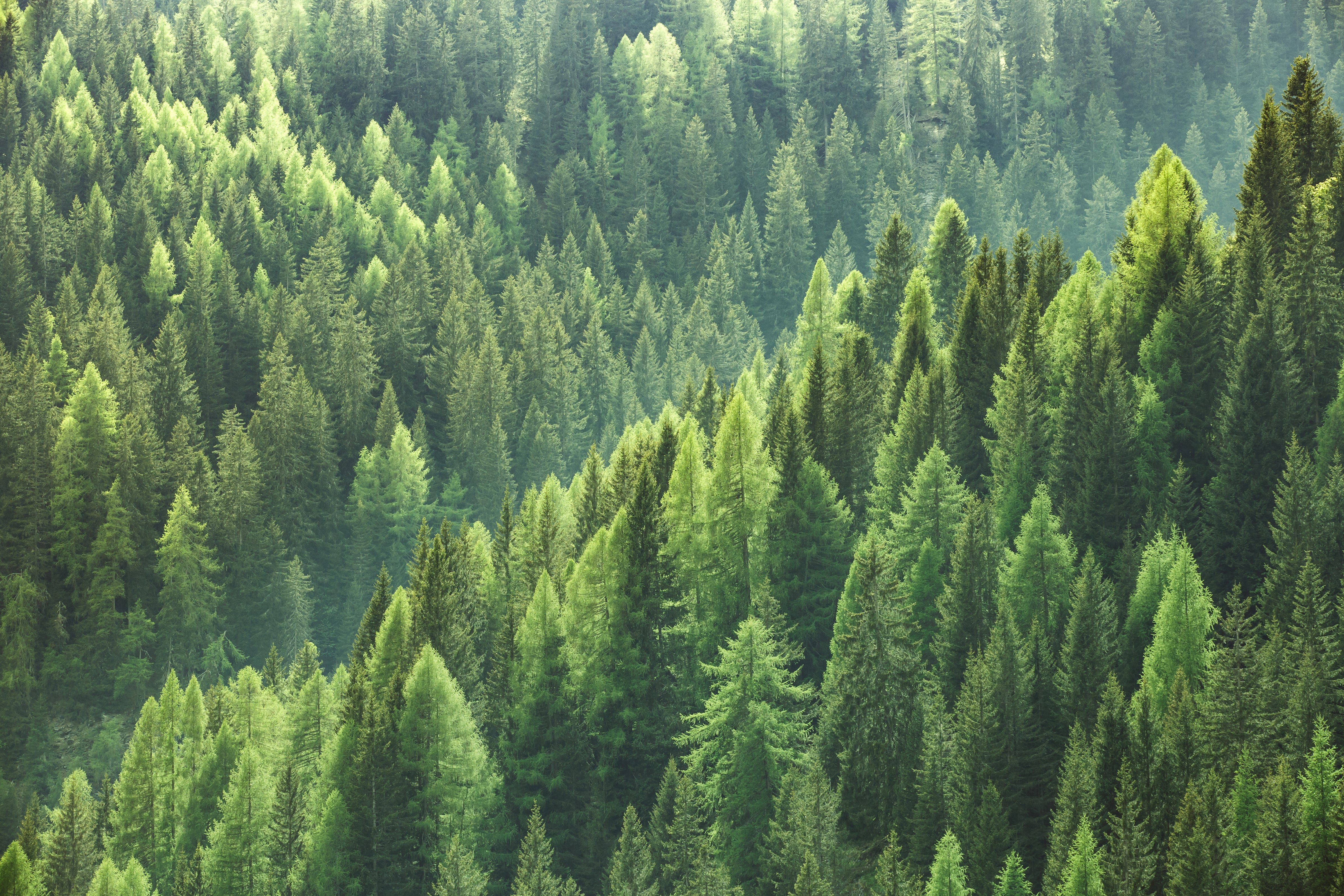 JOILS steht für die Freude an Düften und Ölen - in Verbindung mit der Liebe zur Natur und naturreinen Produkten daraus.
Wir sind ein Familienunternehmen aus Baden-Württemberg und sind sehr Stolz darauf, dass wir bei der Produktion unserer Produkte Werte wie Tradition, Regionalität und Nachhaltigkeit einhalten können.
Unsere Produkte werden mit viel Liebe in unserer Manufaktur im SCHWARZWALD produziert und abgefüllt & von unserer Firmenzentrale in STUTTGART versendet.
Wir arbeiten ausserdem partnerschaftlich mit einigen ausgewählten Händlern in Deutschland zusammen, die unsere Produkte ebenso lieben wie wir!
Mehr erfahren