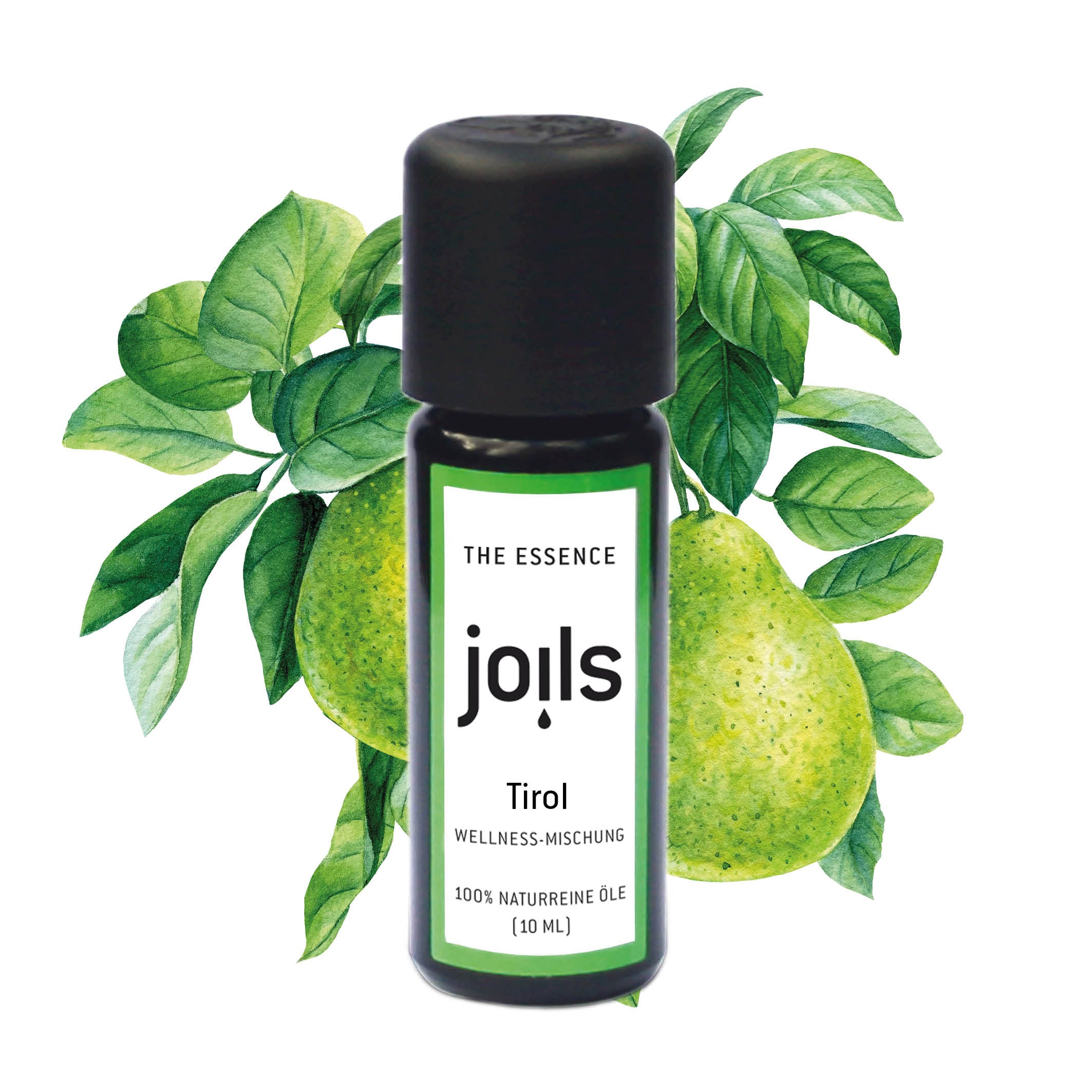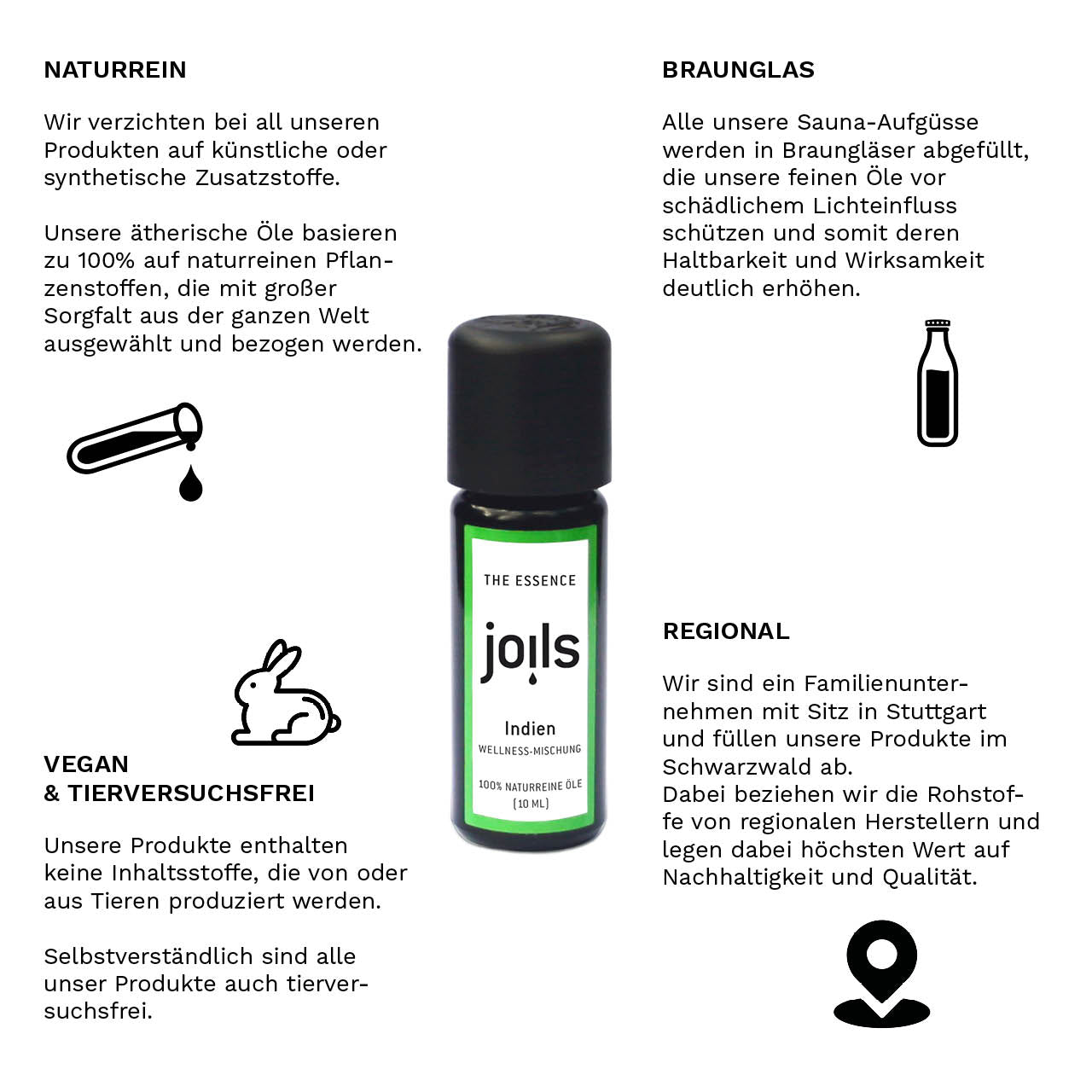 Tyrol

The Alps with snow-capped mountain peaks and forests, but also the Trentino with its sun-kissed orchards - Tyrol is worth a trip in summer and winter and inspires us to create a fine, woody fragrance mixture!
100% natural, essential oils from Central Europe in a fragrance mixture.
ingredients
Bergamot, Sage, Stone Pine, Orange, Lemon
profile
The spicy scent of the rare stone pine from the slopes of South Tyrol combined with the fine, fruity bergamot from northern Italy brings the flair of South Tyrol into your rooms!
Application
Dilute a few drops of the fragrance mixture in water in an aroma lamp or diffuser and enjoy the rising scent of the essential oils.
Further information on the application here:

Violett- & Braunglasflasche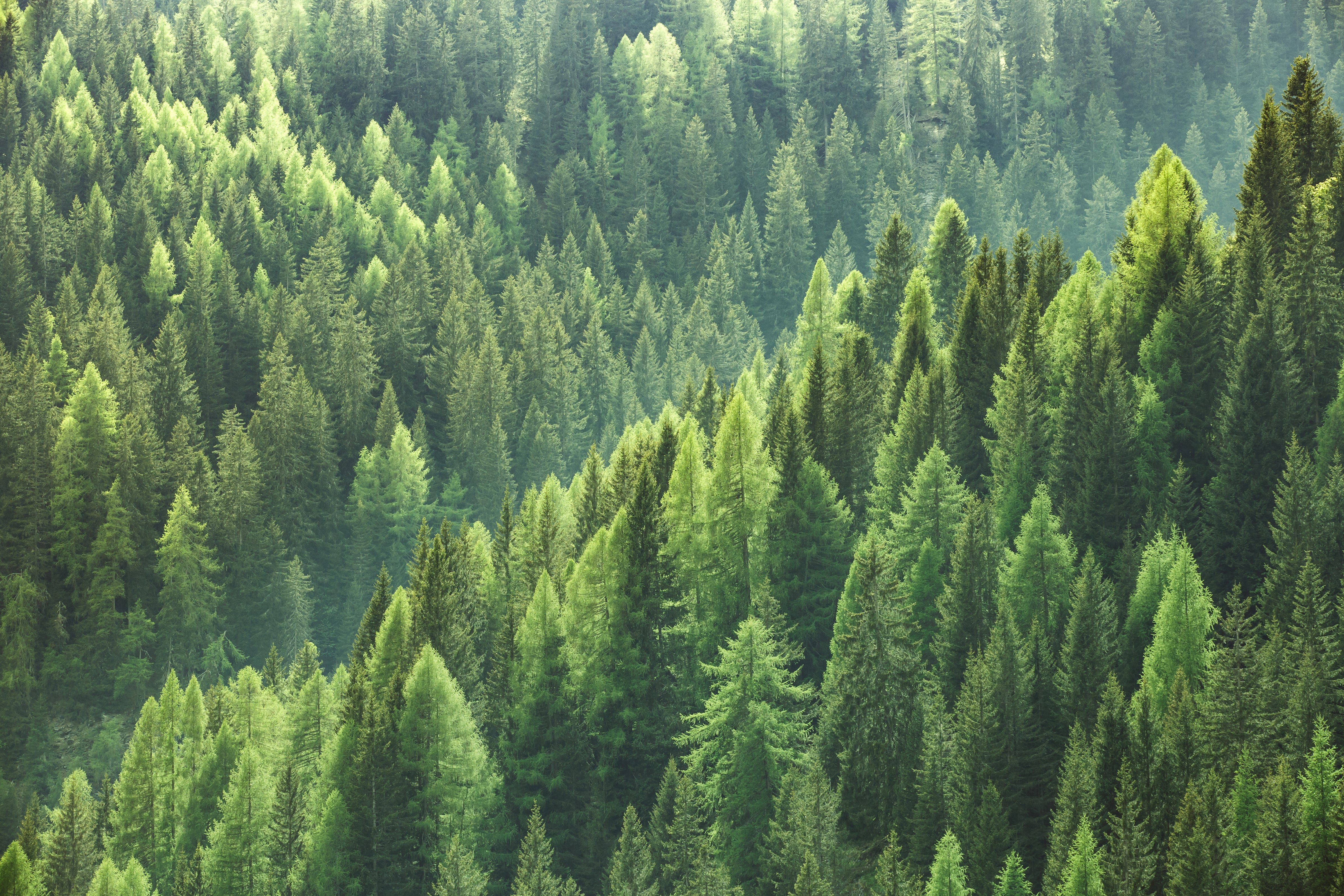 JOILS steht für die Freude an Düften und Ölen - in Verbindung mit der Liebe zur Natur und naturreinen Produkten daraus.
Wir sind ein Familienunternehmen aus Baden-Württemberg und sind sehr Stolz darauf, dass wir bei der Produktion unserer Produkte Werte wie Tradition, Regionalität und Nachhaltigkeit einhalten können.
Unsere Produkte werden mit viel Liebe in unserer Manufaktur im SCHWARZWALD produziert und abgefüllt & von unserer Firmenzentrale in STUTTGART versendet.
Wir arbeiten ausserdem partnerschaftlich mit einigen ausgewählten Händlern in Deutschland zusammen, die unsere Produkte ebenso lieben wie wir!
Mehr erfahren