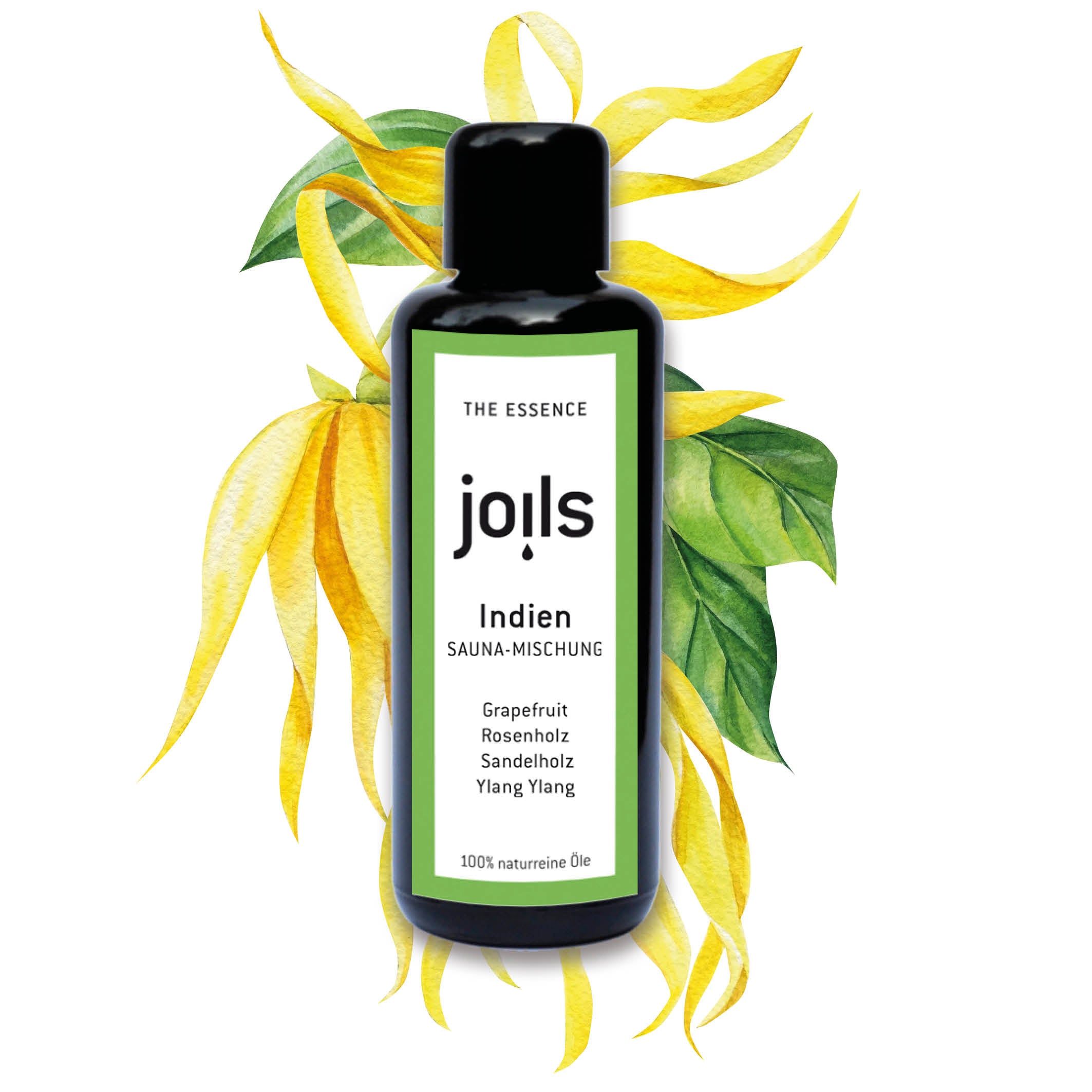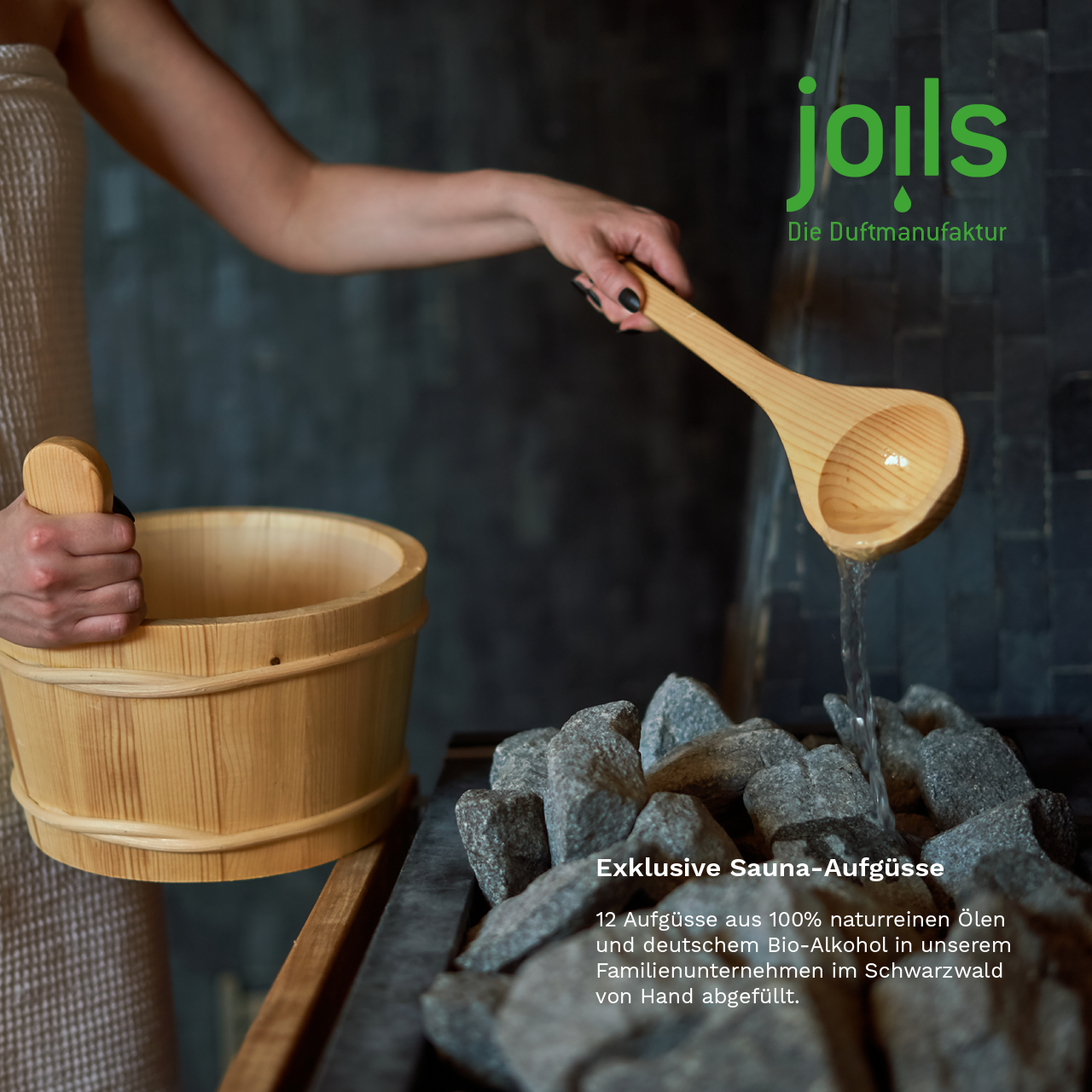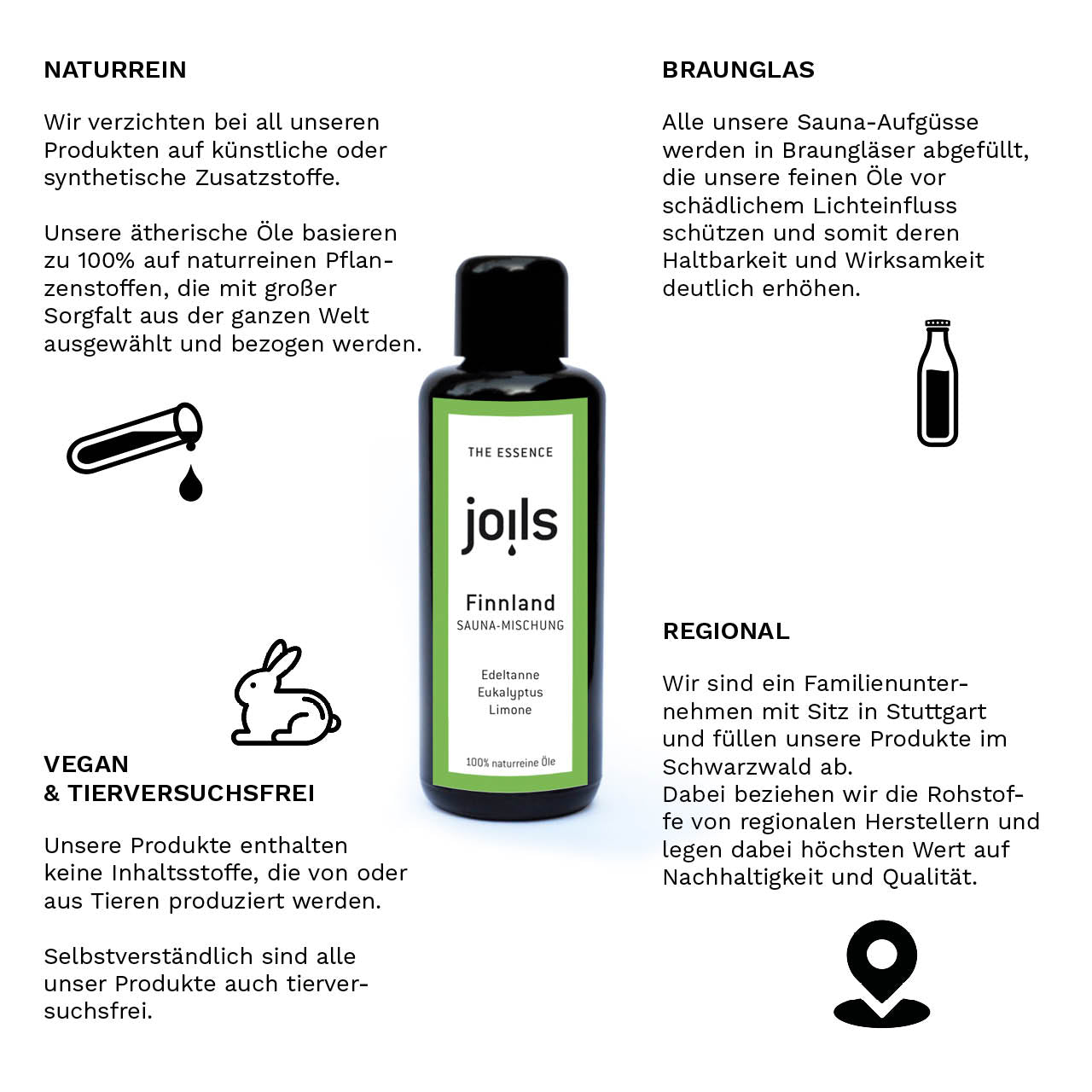 €7,95
Sale

• Save
Unit price
€15,90
per
100 ml
Each


Brief overview of sauna infusions INDIA
Ingredients : 100% natural oils from grapefruit, rosewood, ylang ylang and Indian sandalwood oil 100% German organic alcohol
Topic : The fragrance composition of sensual ylang ylang, lovely sandalwood and spicy rosewood oil combined with the sparkling freshness of grapefruit creates a unique wellness fragrance that calms your mind and relieves stress. Immerse yourself in the spicy world of India, which will enchant you with this fragrance oasis.
Application : Mix approx. 10ml (3-4 capfuls) of sauna concentrate with 1 liter of water. Enjoy the subtle scent of the rising steam and relax.
Danger and safety notices
DANGER!
Hazard warnings:
H225 Highly flammable liquid and vapour, H315 Causes skin irritation, H319 Causes serious eye irritation, H317 May cause an allergic skin reaction, H411 Toxic to aquatic life with long lasting effects
Violett- & Braunglasflasche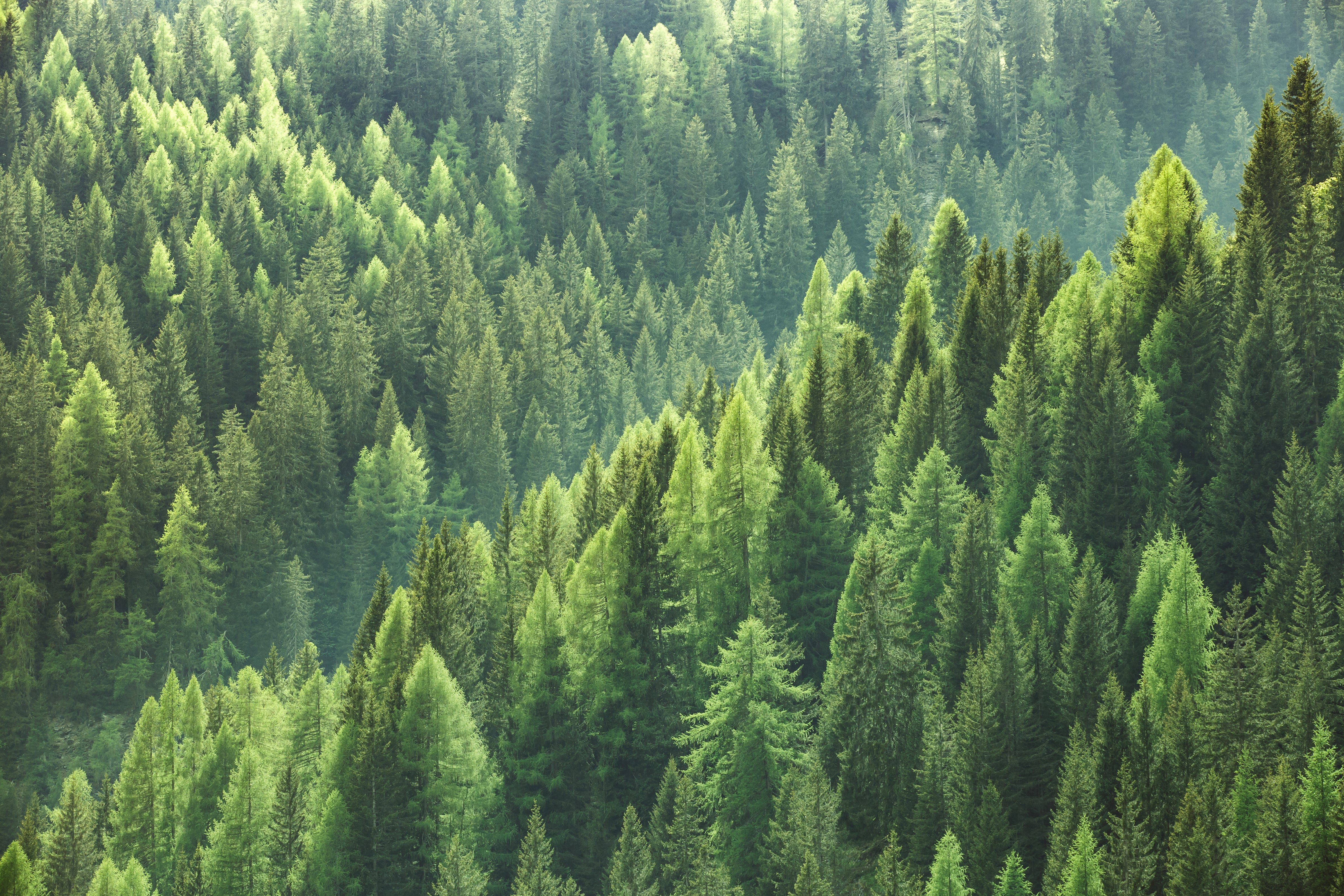 JOILS steht für die Freude an Düften und Ölen - in Verbindung mit der Liebe zur Natur und naturreinen Produkten daraus.
Wir sind ein Familienunternehmen aus Baden-Württemberg und sind sehr Stolz darauf, dass wir bei der Produktion unserer Produkte Werte wie Tradition, Regionalität und Nachhaltigkeit einhalten können.
Unsere Produkte werden mit viel Liebe in unserer Manufaktur im SCHWARZWALD produziert und abgefüllt & von unserer Firmenzentrale in STUTTGART versendet.
Wir arbeiten ausserdem partnerschaftlich mit einigen ausgewählten Händlern in Deutschland zusammen, die unsere Produkte ebenso lieben wie wir!
Mehr erfahren