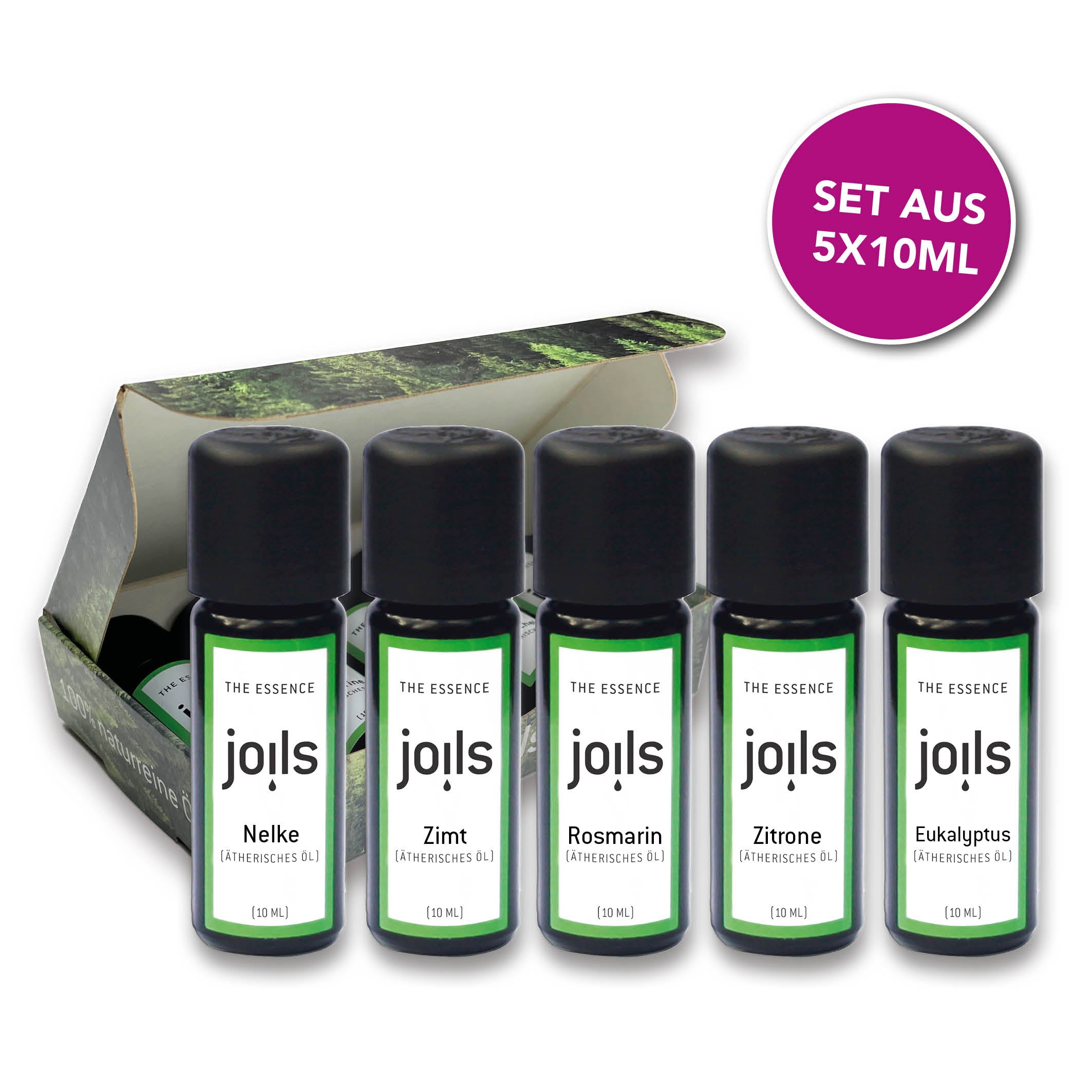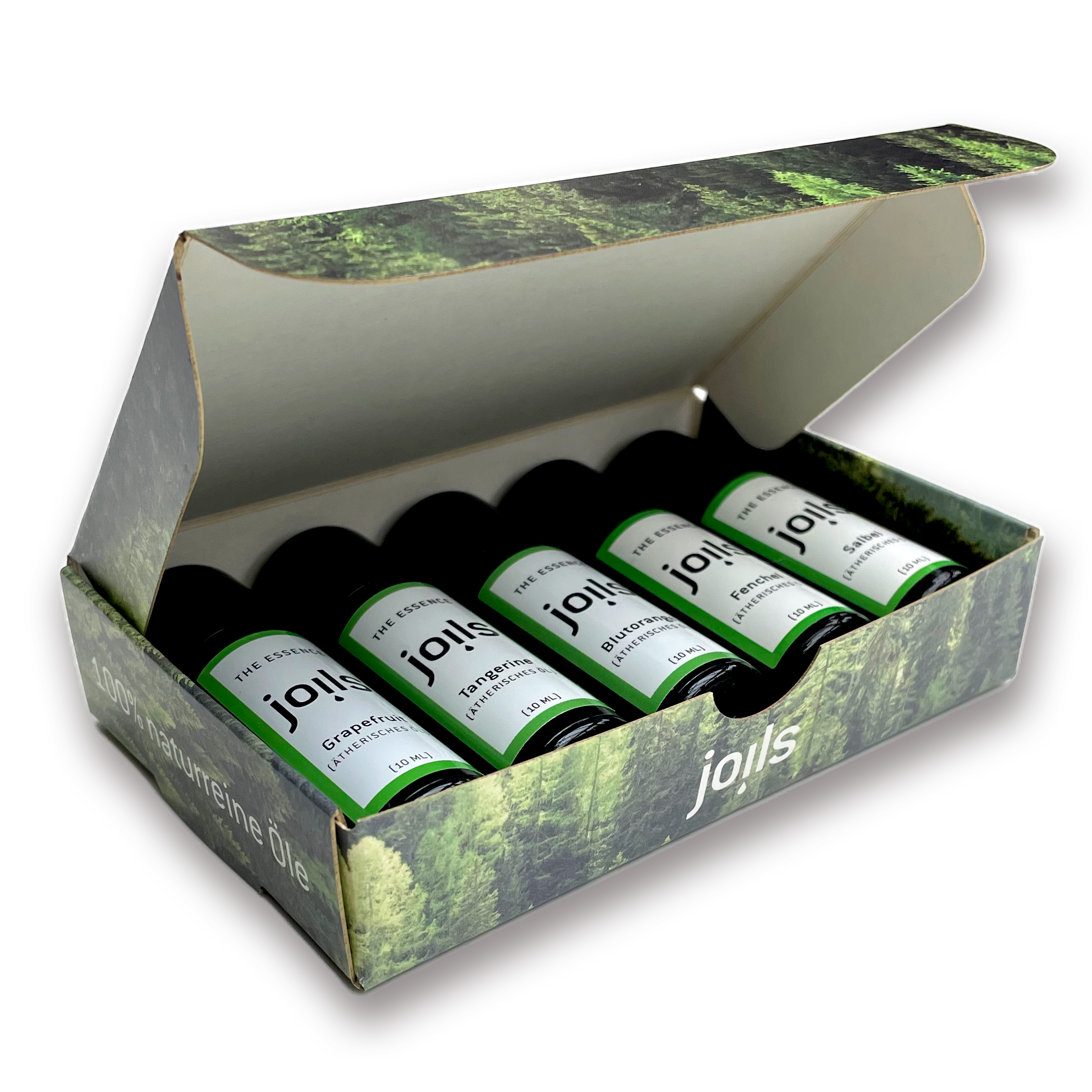 €35,95
Sale

• Save
Unit price
€71,90
per
100 ml
Each
5x 10ml oils in a JOILS folding box. Also suitable as gift packaging!
The herbal mixture of the 4 thieves 
The history of this oil blend dates back to the Middle Ages . 
It is said that 4 thieves in France on their raids - at the time when the plague was rampant and the robbers broke into the houses of the sick - did not catch the plague because they protected themselves with the secret oil mixture.
Her sentence against disclosure of the secret recipe was reduced in court.
What is the 4 Thieves Oil made of?
You need to mix eucalyptus oil (origin: Australia), clove oil (origin: Zanzibar), rosemary oil (origin: Spain), lemon oil (origin: Italy) with cinnamon bark oil (origin: India).
The combination of these 100% natural oils should result in an antibacterial, antispeptic and antiviral effect.
Please do NOT use the 4 Thieves Oil undiluted!!!
The recipe for the 4 Thieves Oil:
40 drops of clove oil
40 drops of lemon oil
35 drops of cinnamon bark oil
15 drops of eucalyptus oil
15 drops of rosemary oil
Here are a few usage tips:
For your room climate, the 4 Thieves Oil is perfect for the diffuser or in the aroma lamp. Since our diffusers can also be operated in the dark, you can add the mixture to the diffuser next to your bed and do yourself good while you sleep .
If you have a cold, you can, for example, mix about 5 drops of 4-thieves oil with a tablespoon of oil and rub it on your back or put a few drops in hot water and inhale with it. If you have a sore throat, you can add a drop to the water and gargle with it.
The 4 thieves oil is also suitable as a massage oil - simply mix it with sweet almond kernel oil and enjoy the mixture.
Due to the antiseptic effect, the mixture is also suitable for applying diluted to insect bites .
Application
Dilute a few drops of the fragrance mixture in water in an aroma lamp or diffuser and enjoy the rising scent of the essential oils.
Further information on the application here:

https://joils.de/pages/faq-fragen-joils
Violett- & Braunglasflasche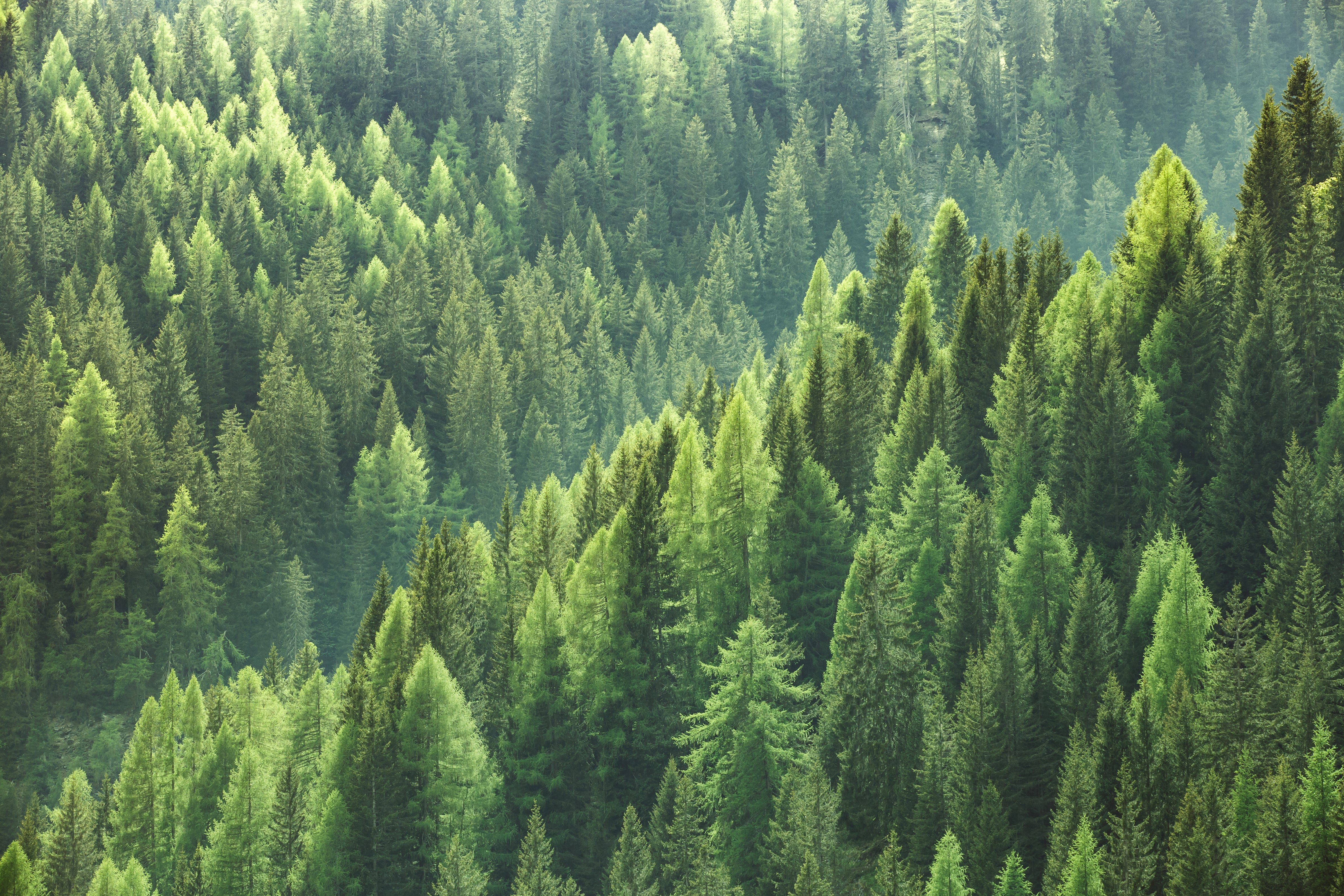 JOILS steht für die Freude an Düften und Ölen - in Verbindung mit der Liebe zur Natur und naturreinen Produkten daraus.
Wir sind ein Familienunternehmen aus Baden-Württemberg und sind sehr Stolz darauf, dass wir bei der Produktion unserer Produkte Werte wie Tradition, Regionalität und Nachhaltigkeit einhalten können.
Unsere Produkte werden mit viel Liebe in unserer Manufaktur im SCHWARZWALD produziert und abgefüllt & von unserer Firmenzentrale in STUTTGART versendet.
Wir arbeiten ausserdem partnerschaftlich mit einigen ausgewählten Händlern in Deutschland zusammen, die unsere Produkte ebenso lieben wie wir!
Mehr erfahren